Mental Health Center of Denver
Dahlia Campus for Health & Well Being
Denver, Colorado
Dahlia Campus Art and Environmental Design Package
Following the lead of Denver's Anderson Mason Dale Architects' award-winning design
for a comprehensive activity center focused on healthy, fun and educational services,
PS Art Consulting matched the campuses' vibrant environment with more than 40 pieces of framed and stretched art, environment graphics and custom fabricated displays. Building a strong community is a priority of the campus, which invites all neighbors to participate in activities. Because of this tight-knit focus, we sought local artists to tell the stories of the place where their clients live and work. The art extends one more healing modality in addition to the center's many supportive services that help individuals, families and children flourish.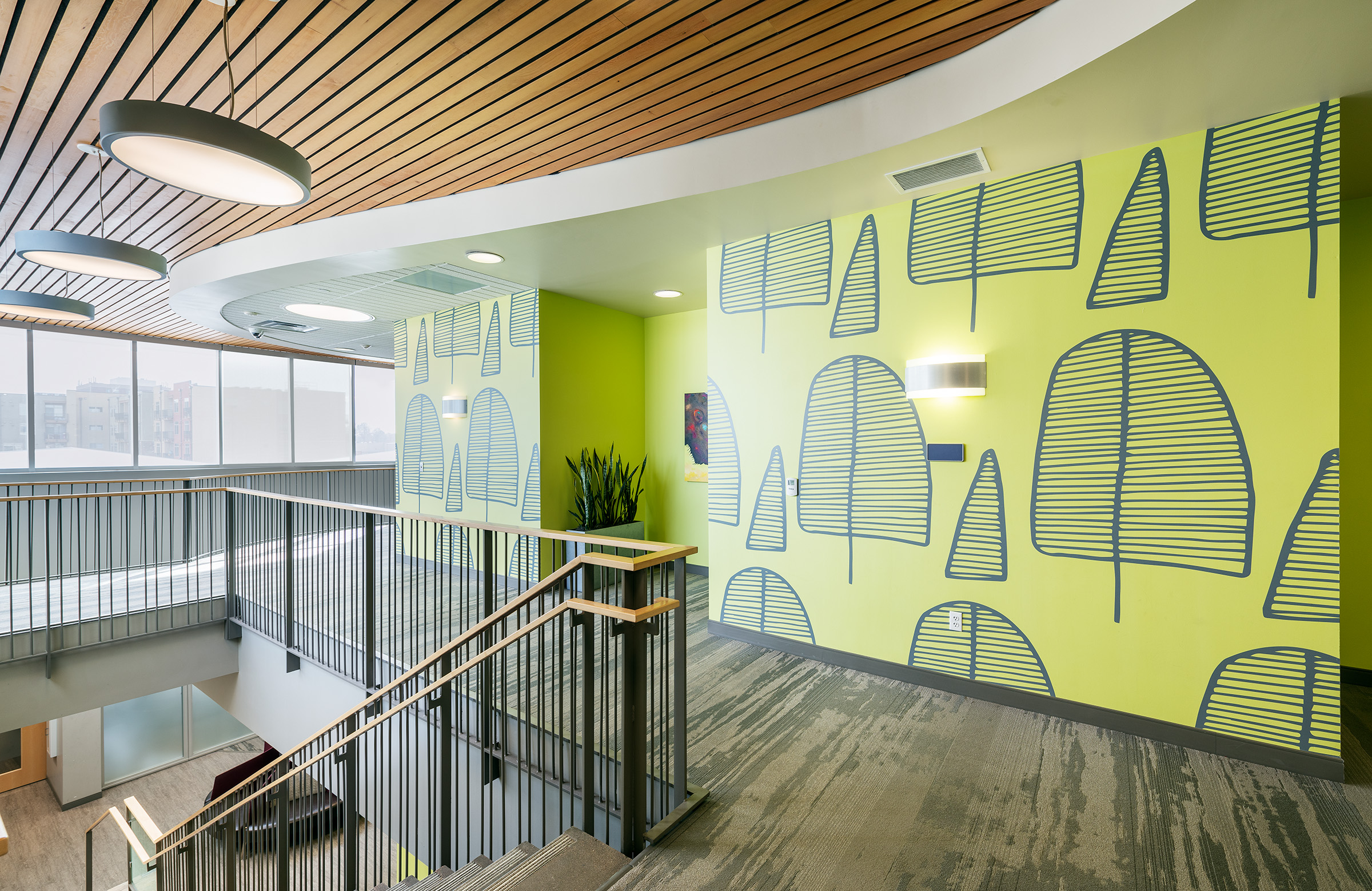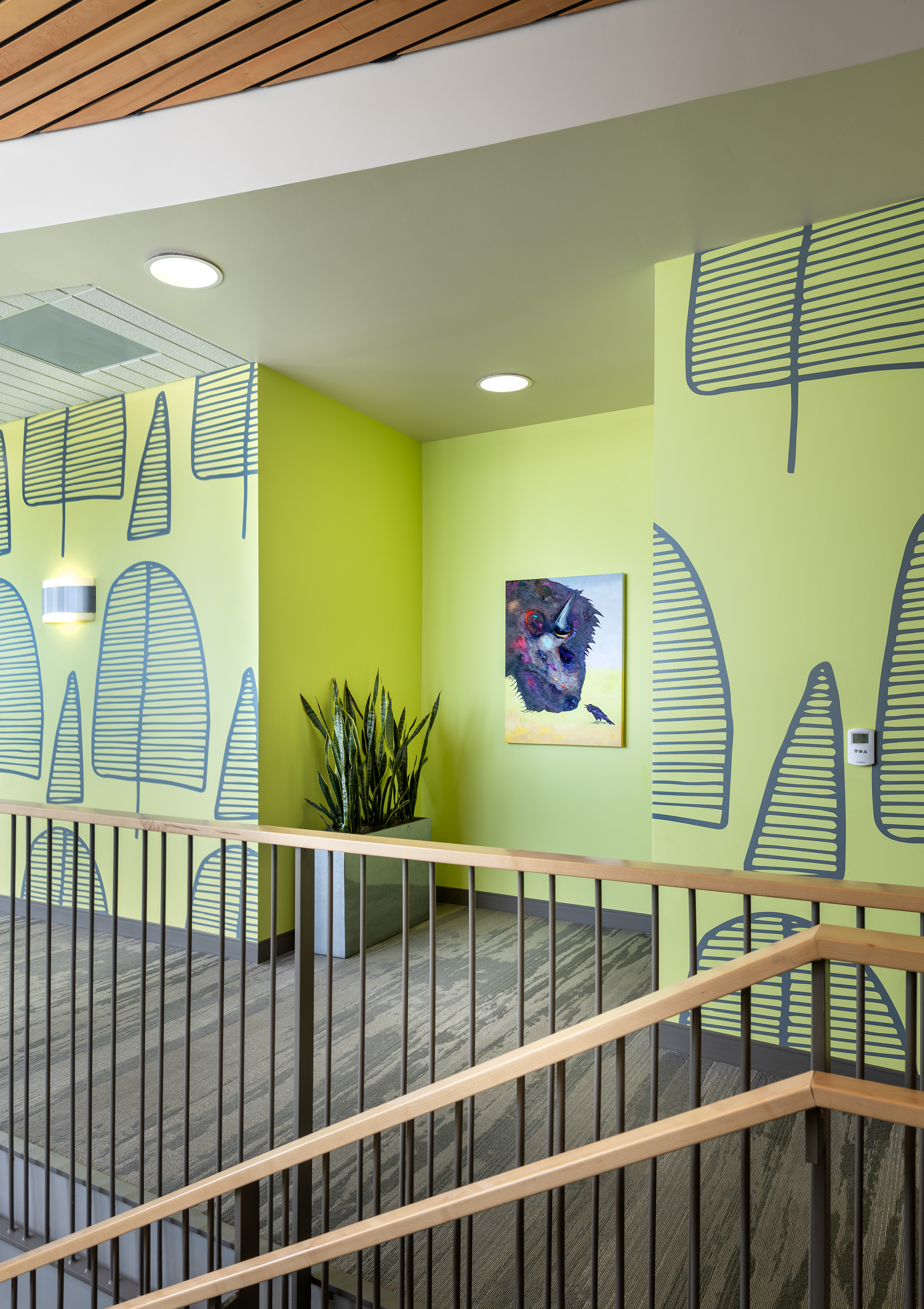 Porter Adventist Hospital
Denver, Colorado
Cafe and Servery Remodel Art and Environmental Design Package
With Boulder Associates
A gorgeous project that allowed for PS Art Consulting to highlight many of our strengths as a team. This project has it all- framed original art, commissioned encaustic paintings, heritage wall graphics comprised of large glass panels with custom-made hardware to highlight the history of Porter, custom wall covering murals, dimensional wood storytelling wall for the Global Health Initiatives feature, plus wayfinding and signage.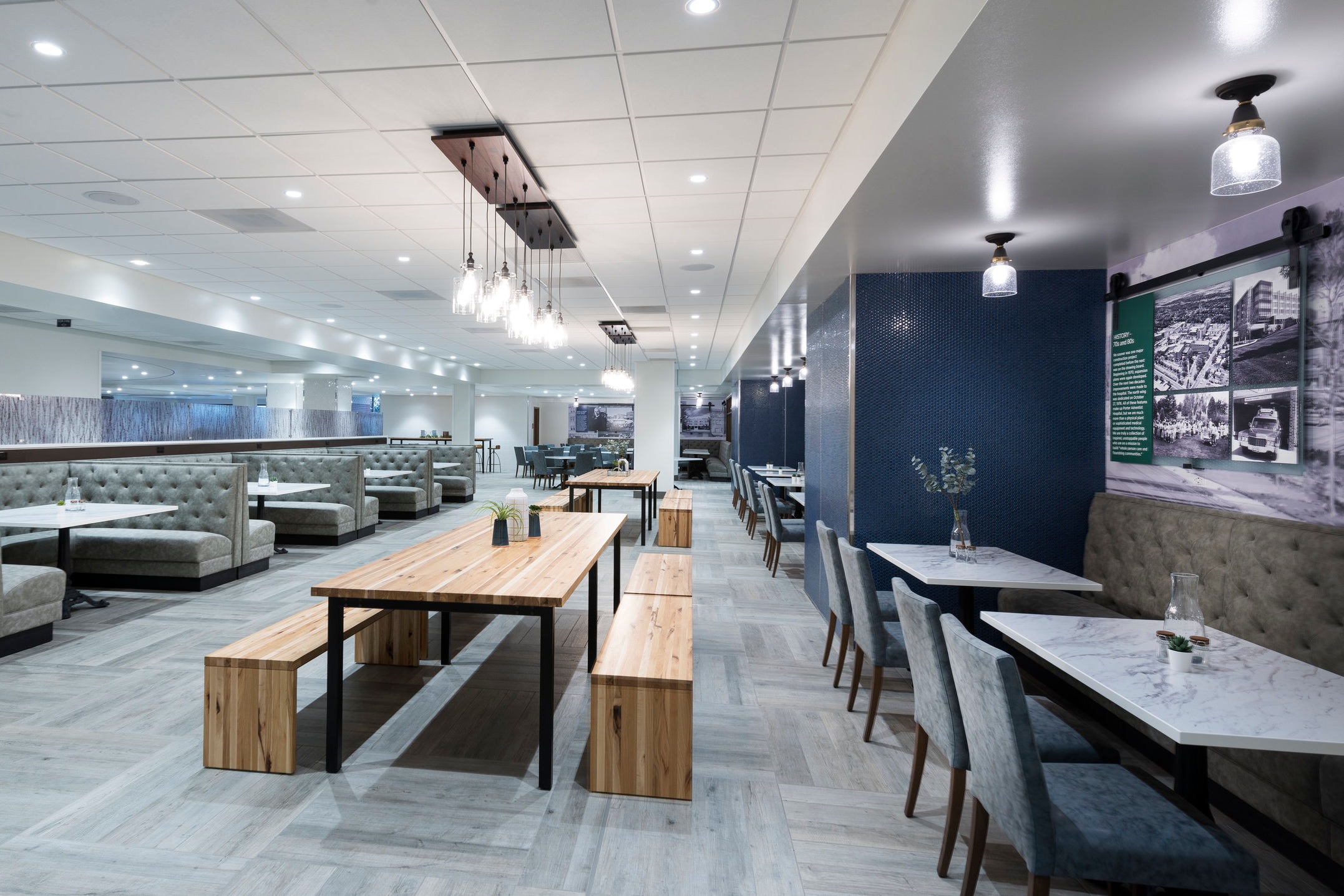 Porter Adventist Hospital Creation Health Wall
Denver, Colorado
Porter Adventist Hospital Creation Health Wall
With Boulder Associates
As part of the phased in remodel of the cafe area, the client expressed interest in designing a feature area, just outside the cafe and servery, that would highlight the Creation Health story. The story is one of lifestyle transformation designed to live life to the fullest by focusing on eight universal principles of whole person health. Utilizing the eight tenants, we designed a wall of lighted art that will be changed out seasonally. This easy to use system allows their own facility crew to successfully remove and install new graphics on selected dates. Inspiring for patients and staff, the installation keeps things fresh and provides a moment of reflection.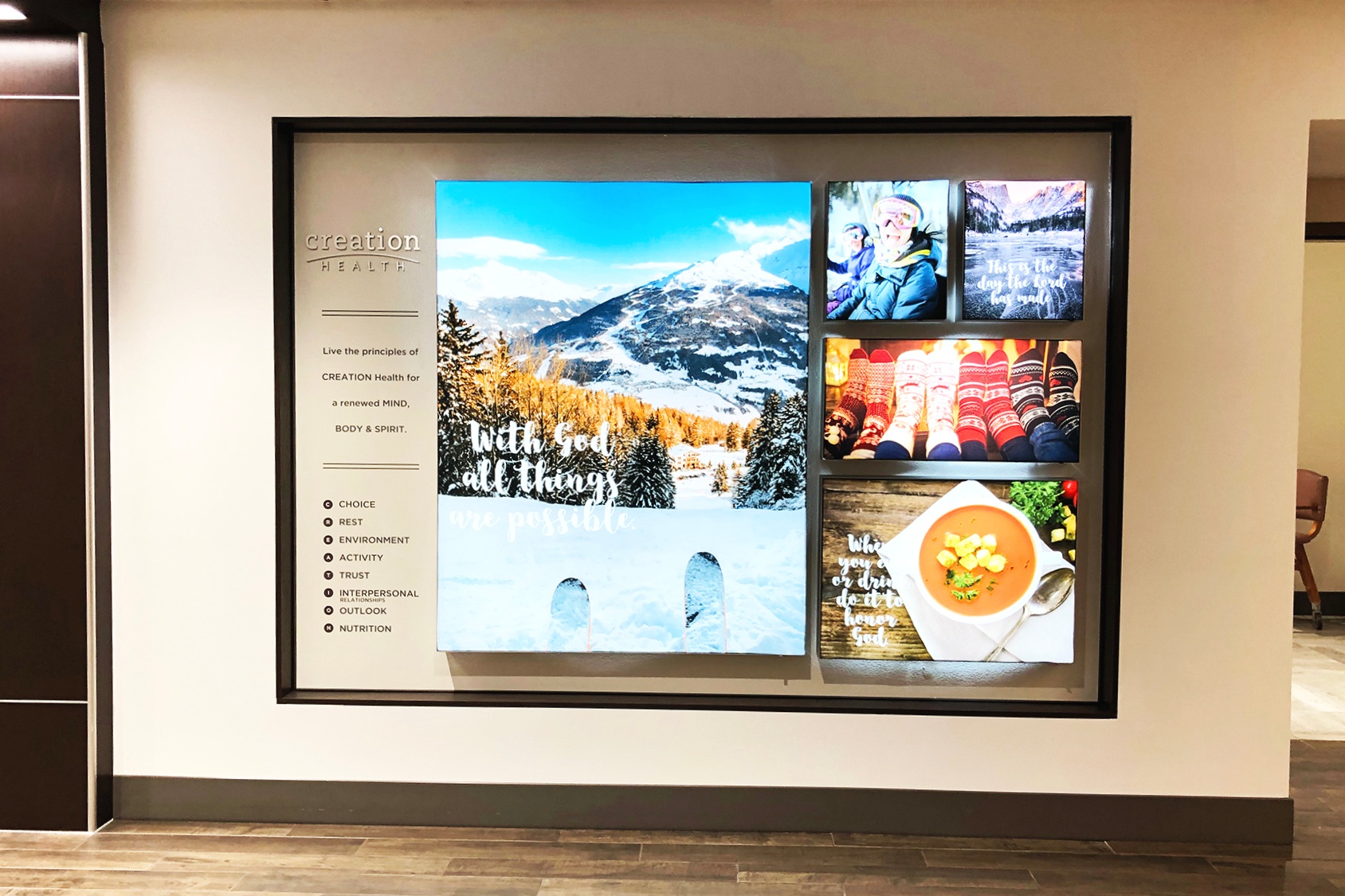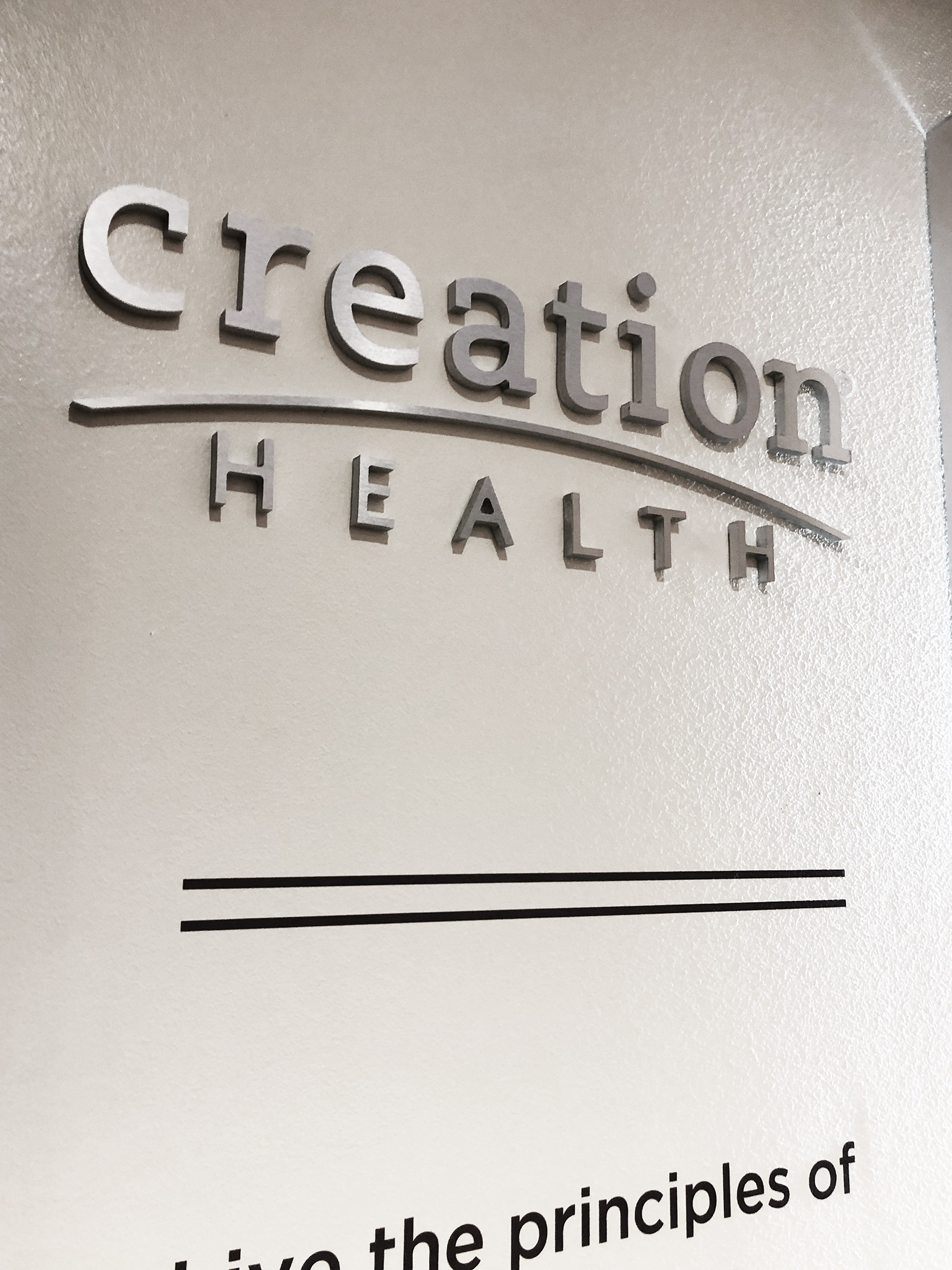 Claire's Place UMC Children's Hospital
Las Vegas, Nevada
Claire's Place Playroom, University Medical Center Children's Hospital
With Design Studio Blue
Claire Wineland lived with cystic fibrosis her entire life. At the age of 13, she founded Claire's Place Foundation, Inc., a non-profit organization providing support to children and families affected by cystic fibrosis. Using Claire's own hand sketches, the design team brought in PS Art Consulting to bring her vision to life with custom murals, 3D custom painted planets and a dedication plaque to Claire herself. The playroom will carry on her legacy of compassion by providing pediatric patients with a bright, functional space for a wide range of activities, games and play therapy alongside the hospital's child life specialists.
Boone Hospital
Columbia, Missouri
Boone Hospital Center, Main Campus, New Patient tower.
Project done through H&P Consultants. Photo credit L.G. Patterson
The theme of the art displayed in this brand new patient tower speaks to nature, but in such a variety of ways that everyone can find something to love. This project features predominantly local/regional artists.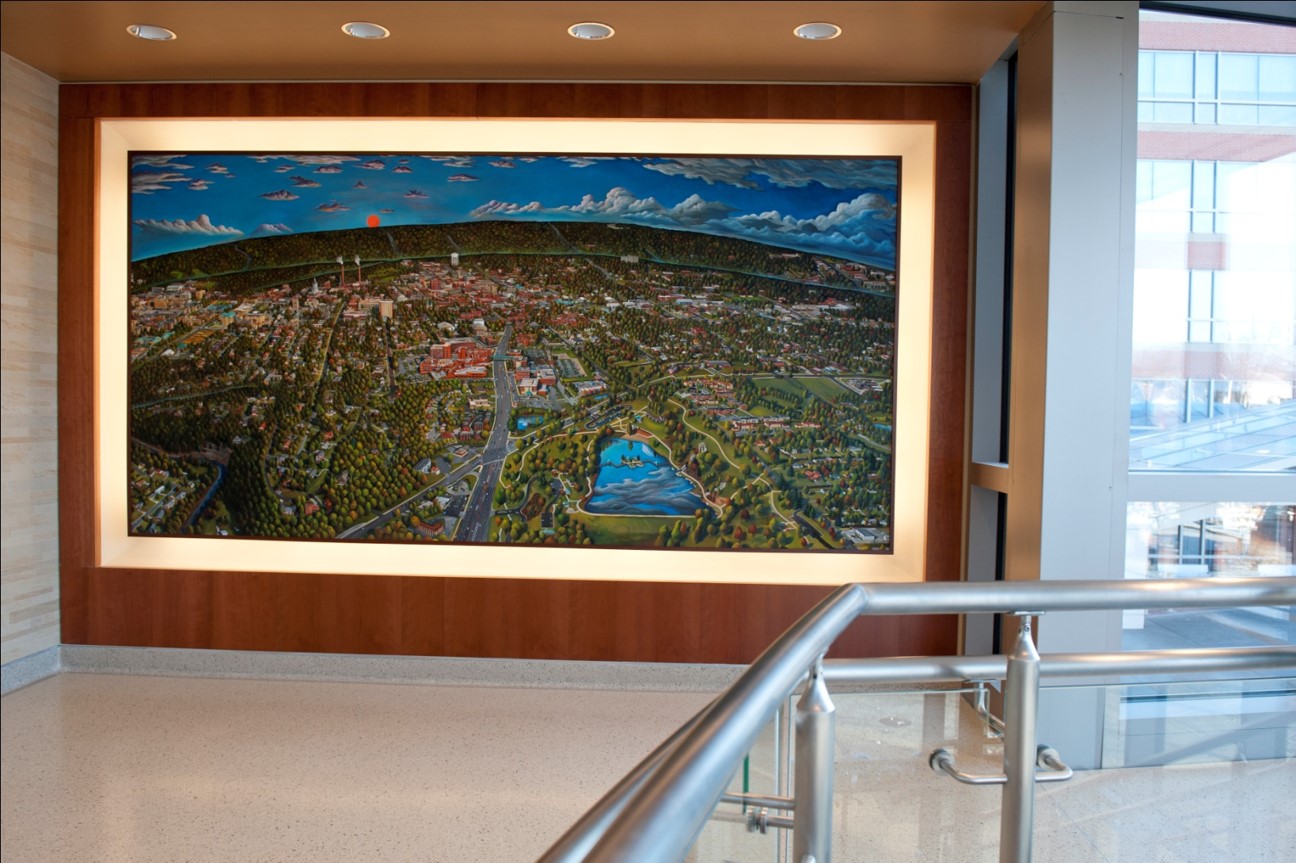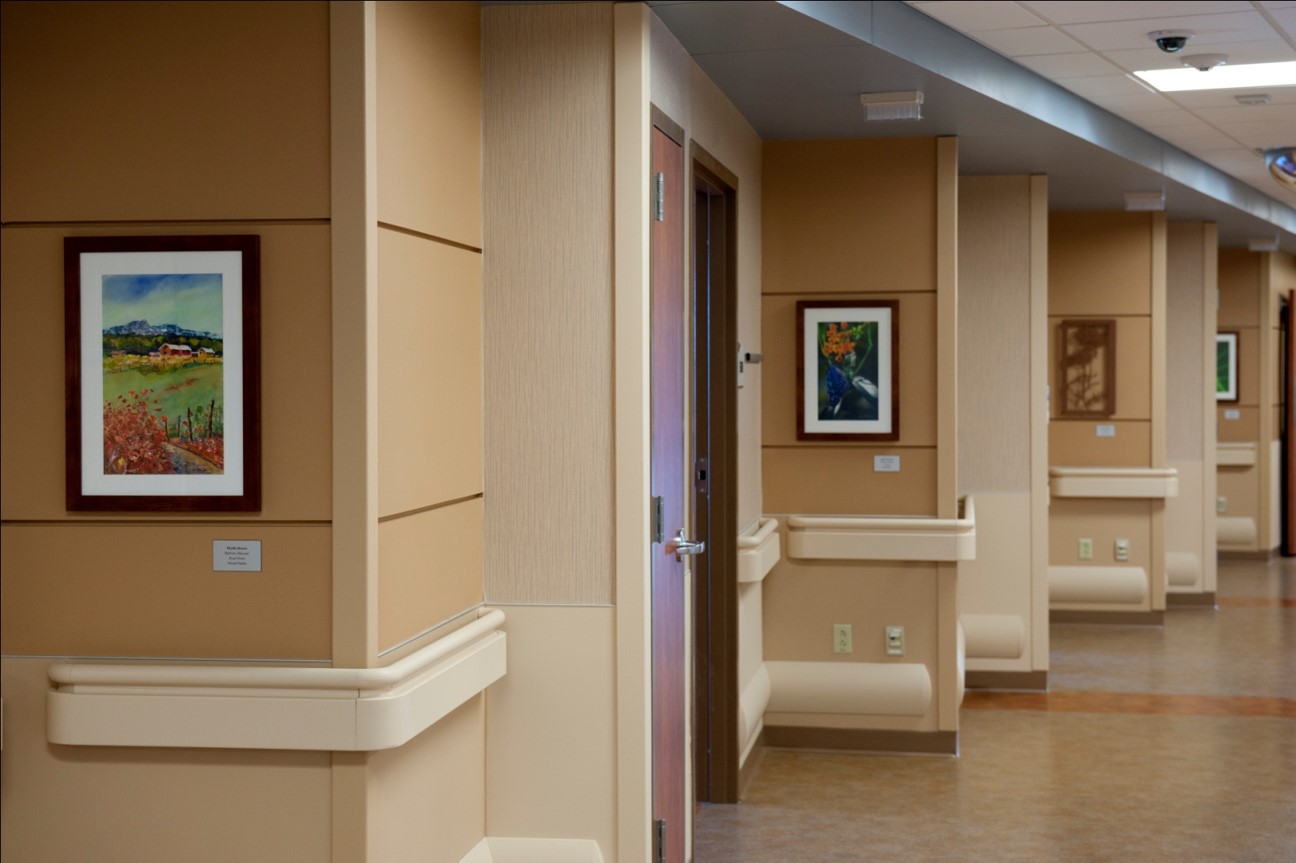 St. Joseph's Hospital
Savannah, Georgia
Emergency Department expansion and outpatient lobby renovations.
Project completed through LewisGraham Art Consultants with Design Studio Blue.
Photo credits Harlan Hambright Photography.
Working with the interior designer, marketing director and VP of Ancillary Services we created a theme of "Subtle Savannah" by nodding to the surrounding community without being too obvious. This project used all local/regional artists.
CU Sports Medicine and Performance Center
Boulder, Colorado
Project completed through LewisGraham Art Consultants with Boulder Associates
This state of the art facility wanted sports to be the main focus. Two feature components are abstract sculptures made out of bike parts and metal silhouettes of atheletes in action.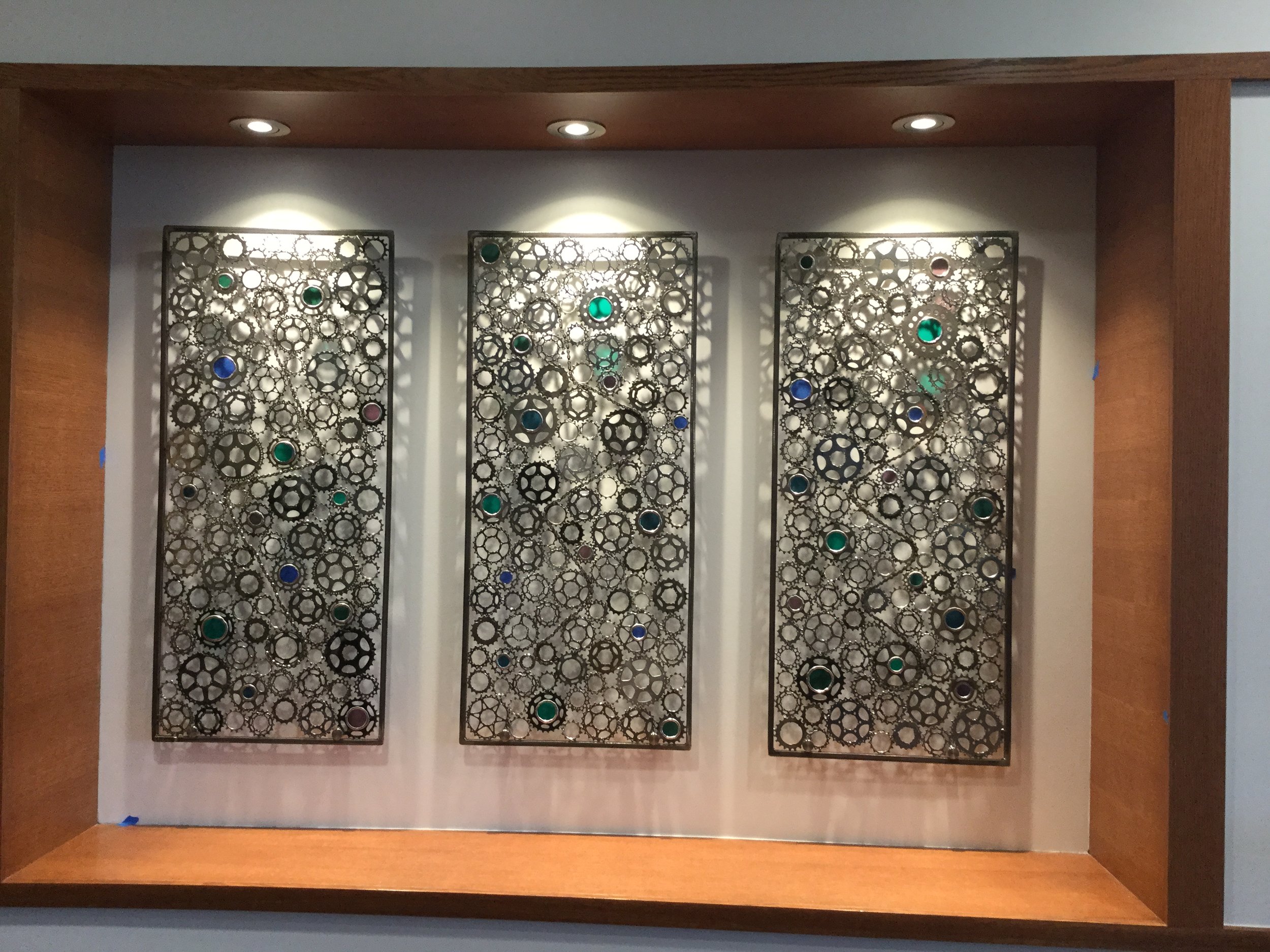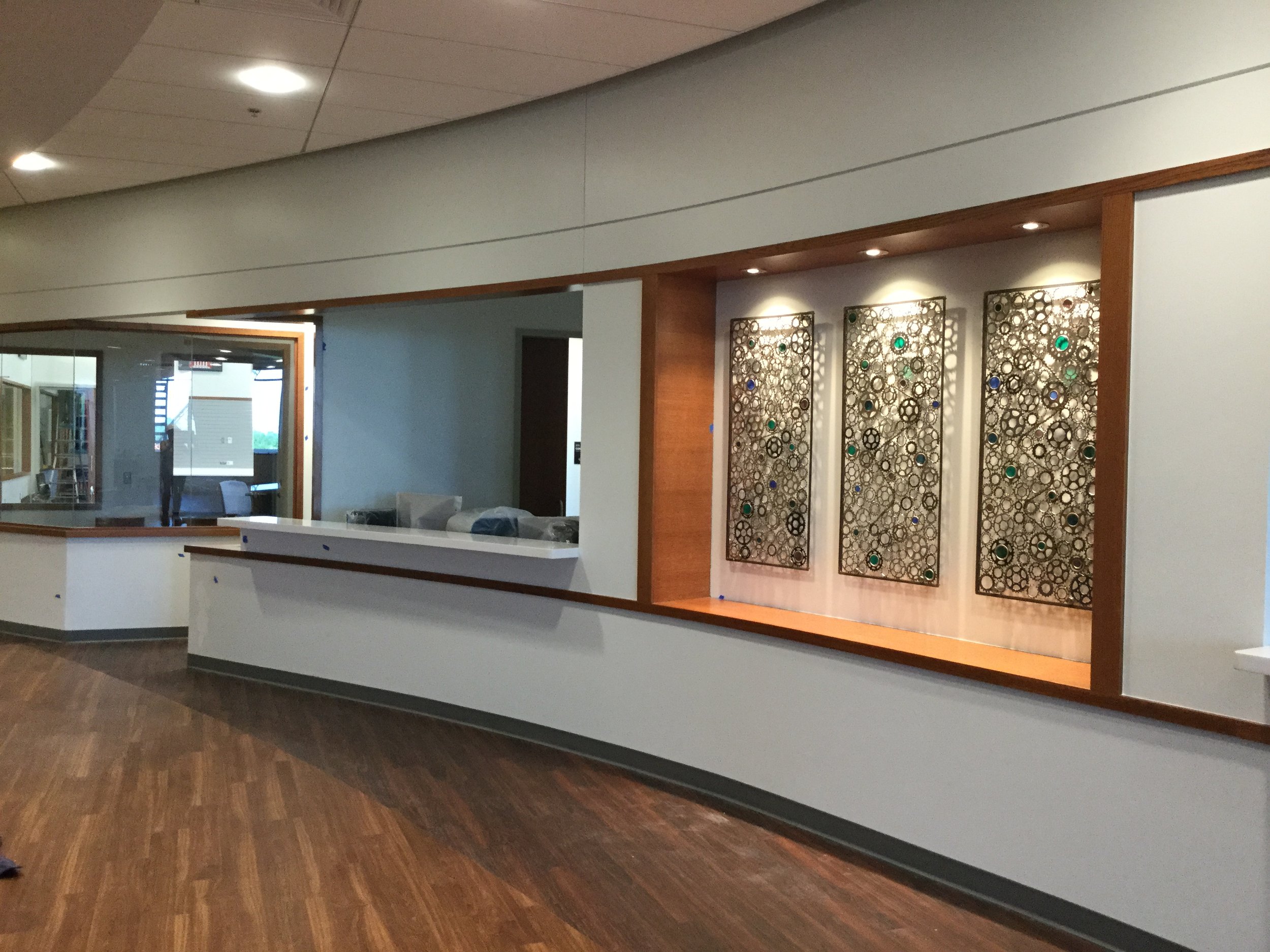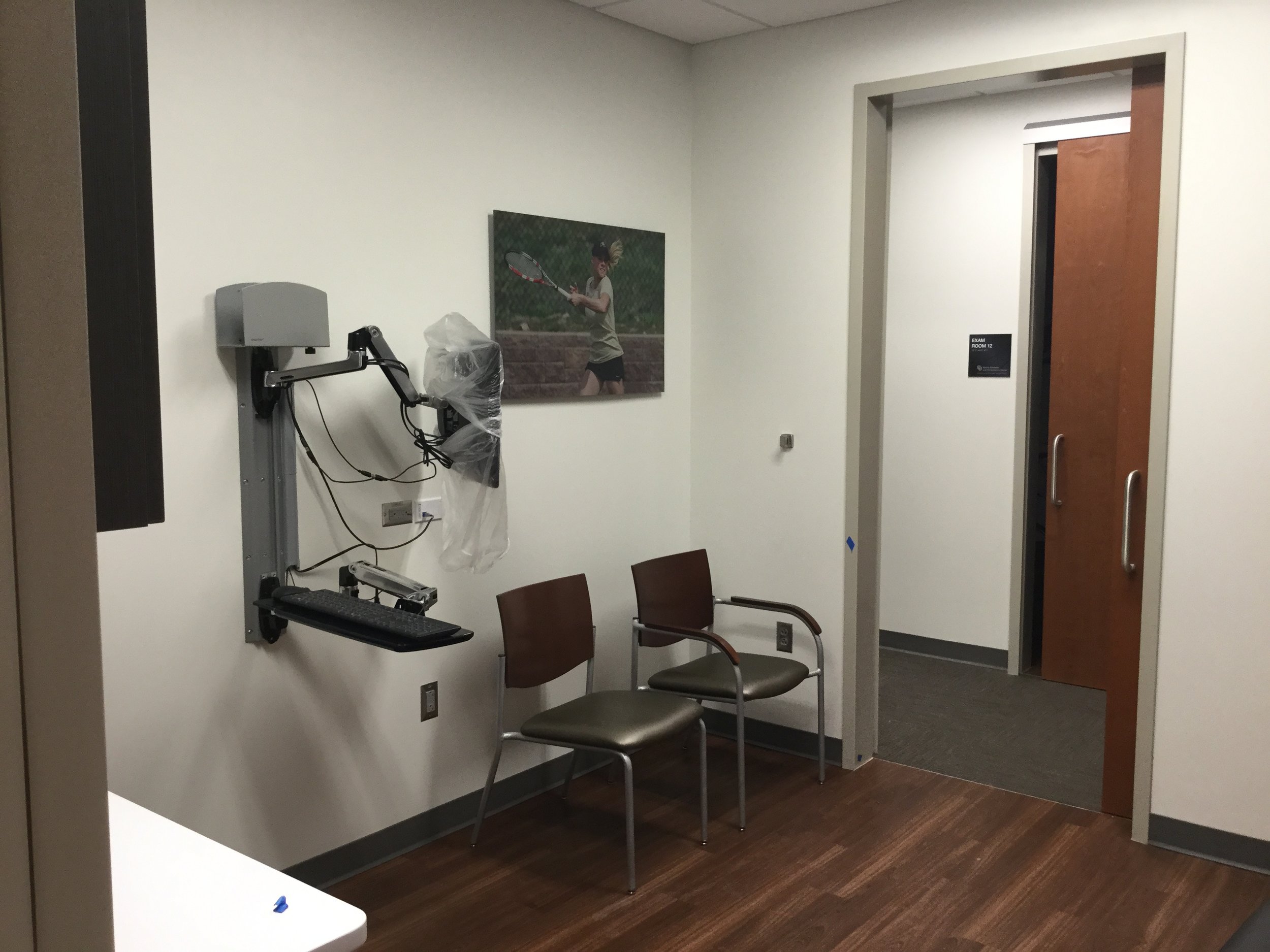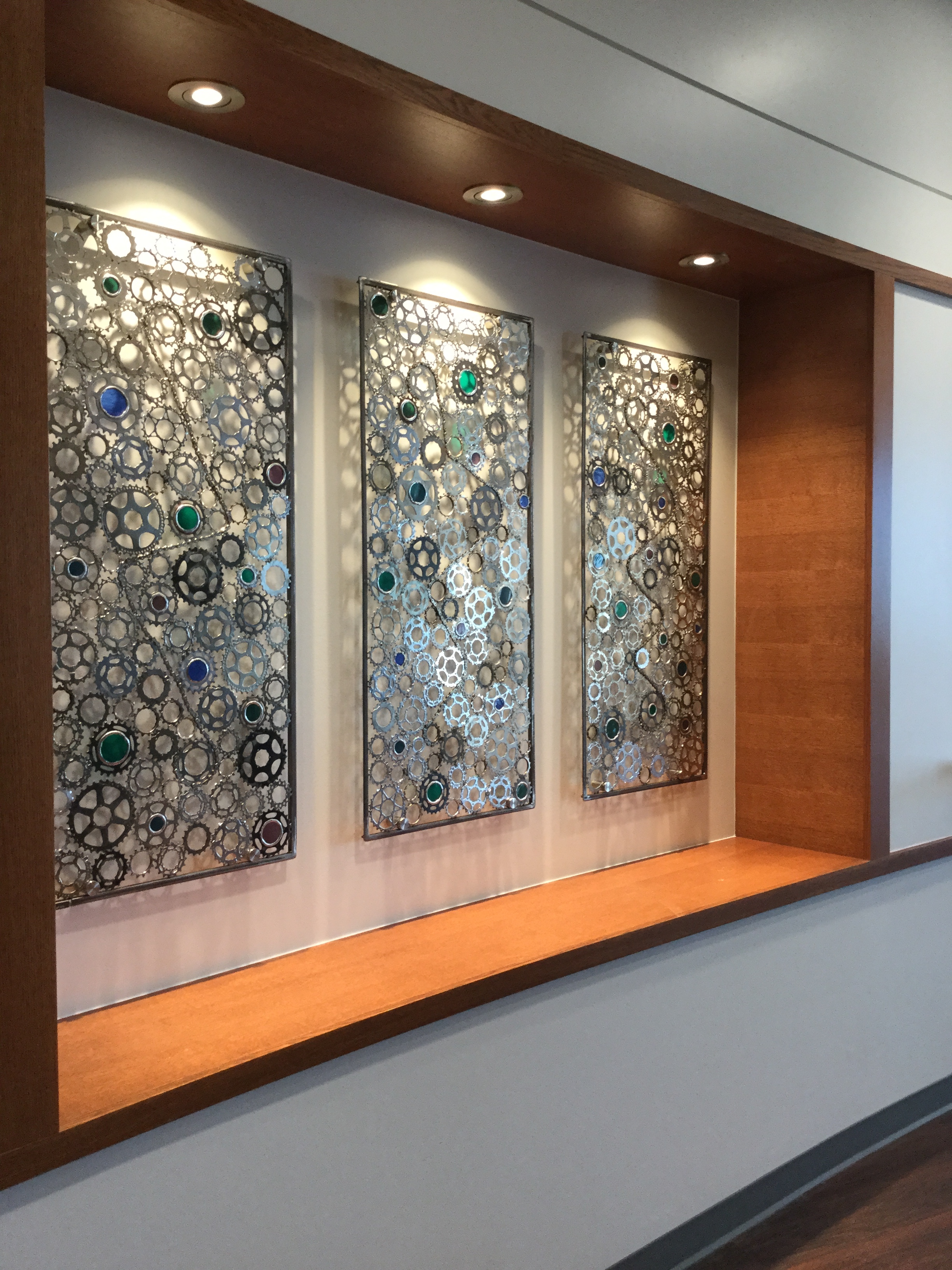 Mainstreet Pediatrics
Parker, Colorado
PS Art Consulting added vibrant art to complete the energetic and fun interiors by Design Studio Blue. Located in Parker, Colorado this pediatric start-up practice owned by Lorri Phipps embodies patient centered medicine delivered with a generous heart.
Care Point
Denver, Colorado
Project completed through LewisGraham Art Consultants
Care Point is the perfect example of less is more. Wanting more for their clients, Blue Sky Neurology hired us to create budget-friendly, but visually interesting collections for their patients
Lenoir Woods
Columbia, Missouri
Through HP Consultants
Samarkand Retirement Village
Santa Barbara, California
Through LewisGraham Art Consultants with Jennie Kinsler Interior Design
Mental Health Center of Denver
Denver, Colorado
Through LewisGraham Art Consultants
University of Missouri — Dept. of Family Medicine
Columbia, Missouri
Through PS:Gallery